Furniture in Vietnam : factories, manufacturers & sourcing
Dương Ngọc Nam - 12/11/2023
Vietnam has been the talk of history for some time now, notably on accounts of the Vietnam War that sent the country almost to its knees. However, despite the scars of war remaining fresh in people's minds for decades and over, a lot more progress is happening in this country that no one would ever predict.
Vietnam is no longer speaking about battlefronts but business after business. On this note, Vietnam prides itself as one of the leading manufacture and exporter of furniture, including wood for indoor and outdoor purposes. This is fast becoming a booming business for Vietnam, targeting many US, Canadian, Japanese, UK, and Australian consumers. Many business people are finding Vietnam as the best place to manufacture furniture, a previously manufactured product in China and way before in the US. The global sourcing paradigm has turned entirely upside down for China and other related countries, with Vietnam taking an early lead in producing fine furniture at the whim of factories designed to export finished furniture products overseas. Many US companies are rethinking their supply chains, with Vietnam drawing them close.
Furniture in Vietnam : factories, manufacturers & sourcing
Best furniture products Made in Vietnam
In this video, you will discover some of the top wooden products that you can find in Vietnam. Wooden products are a common and essential part of many homes, either for indoor or outdoor :
Furniture – Wooden chairs, tables, cabinets, bookshelves, bed frames, and dressers are some examples of wooden furniture found in a house;
Kitchenware – Wooden cutting boards, utensils, and bowls are commonly used in kitchens and can provide a natural and rustic look;
Outdoor products – Wooden decks, fences, and patio furniture can be found in many homes and provide a natural and durable option for outdoor living spaces;
Storage solutions – Wooden shelves, storage boxes, and crates can be used for organizing and storing items in various rooms of the house;
If you are looking to source furniture products in Vietnam, this is the ultimate video guide. [caption id="attachment_3475" align="aligncenter" width="800"]
Mẫu kệ tivi kết hợp với vách gỗ sau kệ tivi[/caption]
Background of the Furniture Industry in Vietnam
For some time now, the Vietnam furniture industry has turned out to be a dynamic venture weighed against the world-leading producers. At this point, Vietnam is the second-largest exporter of furniture in the entire Asian region. Vietnam furniture industry is ranked at number five out of other furniture producers worldwide, edging closely to China, Germany, Poland, and Italy.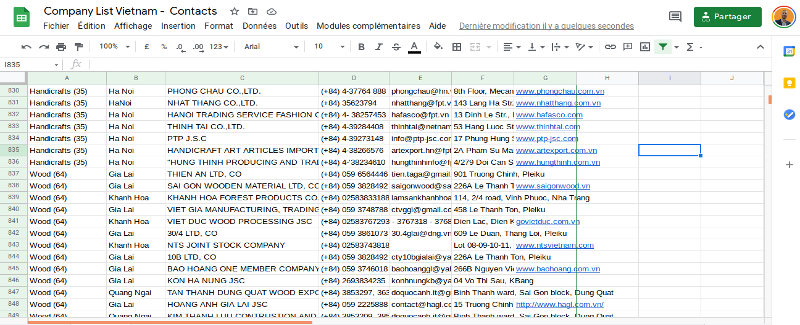 Vietnam is benefiting largely from the US-China trade wars that have caused turbulence in the supply chain, pushing interested investors to relocate to Vietnam, away from China. This has since been accelerated in the past two years, further advancing due to the tariff crisis. In the present day, the rate of Vietnam's furniture exportations has risen to more than 18% Compound annual growth rate (CAGR) in recent years. Vietnam's furniture sector is deeply multifaceted, extending over a high-quality custom made wood furniture to small-scale shops. Firms like IKEA, a multinational corporation that models and retails ready-to-assemble furniture, wood appliances, home-based wood fixtures, Dewberry, Man Wah, Minh Duong Furniture Corp, and Ashley Furniture, produce furniture in Vietnam. Presently, Vietnam owns about 2300 furniture exporters and counting, with almost 450 of them investing in Foreign Direct Investment (FDI). All these represent about 45% of all the furniture exports from Vietnam to overseas. Most of the industry players in Vietnam are the dormant manufacturers of furniture on a global scale. Moreover, with the constant rise in ICT, technological innovations, and inventions, many middle-sized firms expand their market presence by acquiring new contracts in the Vietnam furniture industry and taking advantage of the new and promising markets in the US and Europe.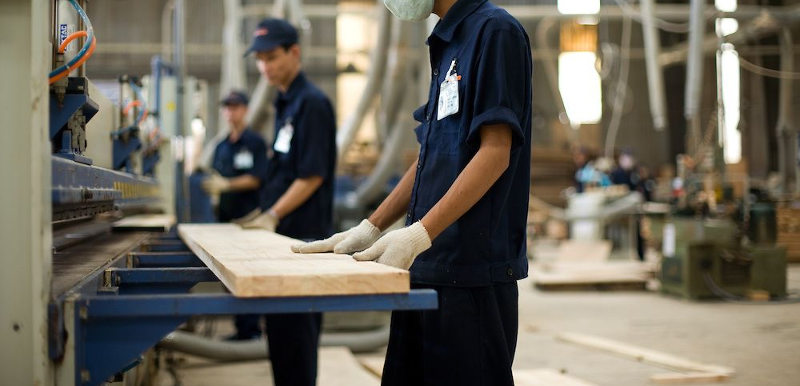 Equally, the global furniture industry has grown and expanded fast in recent years, with furniture consumption and furniture products rising tightly due to the recent economic revival in strategic markets, such as the US and the European Union (EU). The global furniture processing industry has improved to about USD 283 billion in recent years, further making this industry even more promising to new and existing investors in Vietnam. Besides, Vietnam has a strong and enviable history of handcrafted wood products. This sector is gaining fame due to the present rise in demand for furniture products from Vietnam. Reports show that many furniture manufacturers in Vietnam are rapidly developing the industry to global levels. Wanek Furniture, an affiliate company of Ashley Home, claims to have transferred almost 50-70% of its furniture related products from China to Vietnam. Wanek is already beginning to experience manufacturing wood products' success, with consumer demand from the US and EU. The report doesn't stop at that, with Man Wah, a leading Chinese upholstery producer, claims to have changed its trade location and found home in Vietnam. The company owns an almost 2.5 million square feet factory that manufactures soft padded textile products for furniture products, such as armchairs and sofa sets. In less than a year, Man Wah is already making tremendous progress in Vietnam, with over 1300 containers monthly. The company is optimistic that this figure will multiply soon, to the scale of 2000-4000 containers a month. This is pegged on the promising furniture industry of Vietnam that offers the company significant opportunities for doing business with both local and global consumers of its products.
Q&A Furniture in Vietnam : factories, manufacturers & sourcing
⭐ Are the qualities of wood from Vietnamese furniture similar across different brands?
The manufacturing processes may differ across brands, which will result in different qualities. But the woods used is the same, meaning the strength and hardiness of the wood will be mostly uniform across all brands.
👮 Will the restrictions on the use of natural resources affect the quality of wood furniture coming from Vietnam?
This may result in a decrease in the furniture originating from Vietnam, bust the supply will only be lowered to a more sustainable rate. The quality will not change, but it may become more expensive. [caption id="attachment_3439" align="aligncenter" width="800"]
Tại Sao Nên Chọn Tủ Bếp Nhựa Acrylic Trang Trí Không Gian Bếp[/caption]
🚪 Why is the furniture industry in Vietnam so vast?
The easy access that companies get to legal sustainable wood in Vietnam has promoted the relocation of factories and businesses here to take advantage of this access. This also means that furniture can become cheaper and more accessible to any home or business owner
🌲 What kind of wood is grown in Vietnam?
The two main woods grown in Vietnam for commercial use are rubber wood and tropical hardwoods. The rubber wood is a light colored, medium-density wood that is advertised for being environmentally friendly, as this makes use of plantation trees that have already served a useful function. Tropical hardwoods on the other hand are durable and adapted to withstand hot and humid climates, which makes them perfect for most households due to their hardiness.
🚨 Is the local furniture better than the exported furniture in Vietnam?
The local suppliers of furniture can match and rival the quality standards of larger corporations, and the primary benefit of ordering from local suppliers is being able to have furniture custom made. However, ordering custom made furniture can be more expensive.
🛋️ Is there a quality difference between Vietnamese furniture and Western furniture?
Quality is often regulated by Western companies, meaning that the quality standards remain the same across companies. The biggest difference in quality can be seen in the wood that was used, as many companies may use softer, less durable wood to produce more furniture at a cheaper price.
Market Growth of the Furniture Industry from Vietnam
Furniture is one of the leading export products in Vietnam, representing about 6% of the global market share. By 2019, the entire value of furniture products exports from almost 2300 Vietnamese furniture factories valued at about US$10.647 billion, which is a rise of 19.5% from 2018. The US has since been the leading market for Vietnam's furniture products and wood accessories. This is against China's furniture exportations of almost 26% of all global furniture exportations overseas, a figure that Vietnam is expected to tip over in due course. The strength of Vietnam's furniture export growth is linked to its existing Free Trade Agreements (FTAs) and the current trade negotiations. These factors offer great opportunities to avid manufacturers of furniture and related wood accessories, who are constantly eager to boost their competitiveness and increase profits.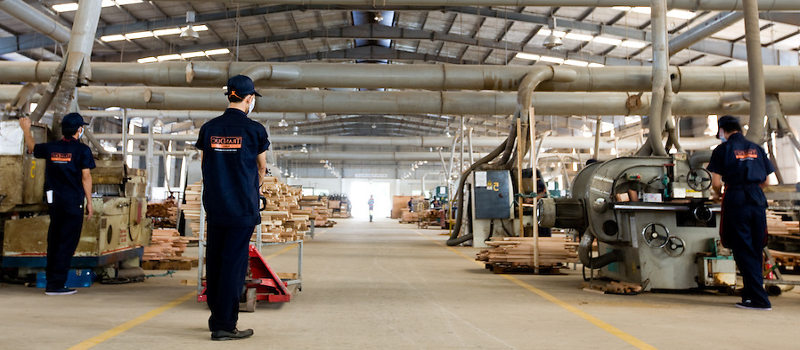 It can be said that the primary challenge for the furniture factories in Vietnam is the availability of raw materials. This comes at the same time as the cessation of natural forests and other stringent measures set out by other countries to safeguard the environment. Vietnam may soon be under pressure to comply with environmental laws that prohibit any exploitation of natural resources for financial gain without actively compensating the environment.
Interview: manufacturing and running a furniture factory business in Vietnam
In this video, you will discover the journey of a Danish expatriate who has been in Asia for over 10 years. Karl is an expert in Scandinavian design and works with factories in Vietnam to manufacture his furniture products. Vietnam has a rich history of craftsmanship and a highly skilled workforce for wooden products, which has made it an ideal location for producing high-quality and stylish furniture and home decor. In recent years, Vietnamese manufacturers have been able to capitalize on the global demand for affordable and well-designed furniture, by offering a wide range of products that are not only stylish but also durable. Whether it is indoor or outdoor furniture, or home decor items such as wooden tables, cabinets, shelves, this video will dig into some quality products exported to northern Europe and made in Vietnam.
Leading Furniture Producing Factories in Vietnam
The Vietnam furniture industry has attracted a bevy of factories and companies that produce different furniture products and export them to countries overseas. Most factories and companies deal with unique wooden furniture, including home, office, and indoor or outdoor furniture. Some factories engage in antique and modern types of designs of wood products that form part of consumer's needs in the homes, hotels, and office settings.
These factories work as conglomerates, independent, or affiliate companies of other companies in Vietnam and abroad. Some of the factories include:
IKEA
IKEA is a leading Swedish furniture producing company that has ventured into Vietnam's furniture production market. The company has since 2015 expressed interest in joining Vietnam's furniture industry and produce furniture products for exports from Vietnam. Finally, the company invested over US$450 million in setting up a retail structure and warehouse in Hanoi, Vietnam. The company serves as the exporter of furniture products in all the Southeast Asian market. Since its formation in 1943, it has worked towards designing and retailing ready-to-assemble furniture for kitchens and homes. So far, IKEA has managed to be a global retailer with over 400 stores in more than 49 countries worldwide. Apart from Vietnam, the company has stores in Malaysia, Thailand, and Singapore. IKEA is making a significant impact in the Vietnamese market of furniture, producing and exporting professionally designed interior products that consumers from far and wide cherish.
Man Wah
Man Wah was established in 1992 in Vietnam. The company is headquartered in Hong Kong, China, but has ventured into Vietnam to tap into the fast-growing furniture production and exportation industry. The company has over 3000 employees and counting. They expect to have over 8000 employees in the future based on the industry's fast-growing nature and the company's continued effort to rise above its competitors. Man Wah focuses on exportations with many consumers, which leaves the company running late with a backlog of pending orders. The company's capacity is still growing as it aims to venture into new facilities across Vietnam.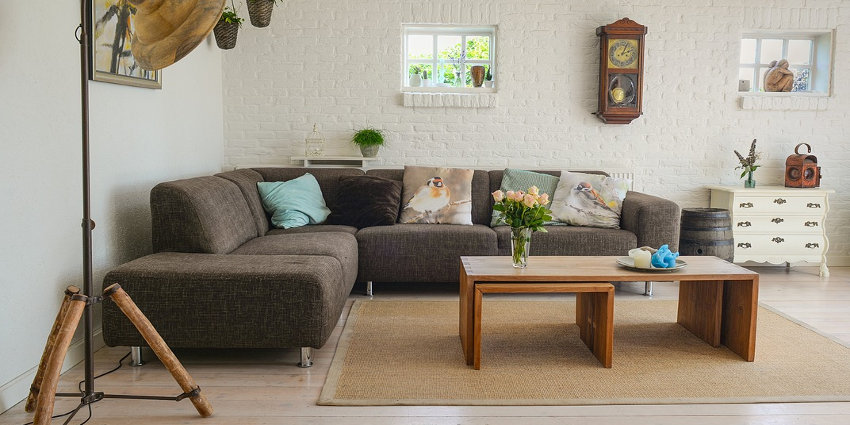 The company has been exporting to the American consumer market for almost 20 years now, with a distinctive focus on motion upholstery. It manages to make up to 100% of sales, with almost 100% of its exports directed to the US.
Woodnet
This is a Vietnam-based furniture manufacturing company with a strong brand lined up in almost 32 countries worldwide. It is headquartered in Ho Chi Minh City in Vietnam. It was established in 2006 as a furniture exporting company to Australian, Japanese, Asian, North American and New Zealand markets. Woodnet is set apart by its production and exportation of high-quality furniture products for living rooms, dining, and bedroom. The company produces a wide array of products with different designs and finishes. The products' multiplicity keeps the company even more afloat in business as consumers have different choices. They invest heavily in the research and innovation department, which has helped them remain trendy and fashionable with its line of furniture products. The company uses different types of wood, from the acacia tree, pine, white oak, and many other high-quality wood types to meet every consumer's needs. Apart from its unique designs, the company blends some of its wood products with other materials, such as metal, for even more distinctive finishes.
Dewberry
This is another leading furniture manufacturer and exporter in Ho Chi Minh City, Vietnam. The company is set apart from its chain of competitors with its unique French style and design. The company focuses on creating hand-made furniture since 1970 and has managed to hire almost a total of 800 employees over the years. Dewberry is an affiliate company of Interior's Group in France, a French company that deals with interior furniture decoration. It produces almost every furniture product, including sofa sets, rose, romance, Domaine, armchairs, among others. All these products are FSCs certified for international standard quality. Thus, the company manages to export its products to international consumers, who find its products ideal and finely done.
Sourcing furniture and wooden products in Vietnam
Vietnam furniture industry is turning out to be the market leader for its products abroad, with rising demand for furniture and related products from the US and the entire EU. Even as many observers project that Vietnam will continue gaining endless businesses across an extensive spectrum of furniture categories, there could be some unavoidable limits. Vietnam continues to experience a harsh labor shortage, which could be why Vietnam is still ranking at number 5 in the list of global furniture exporters.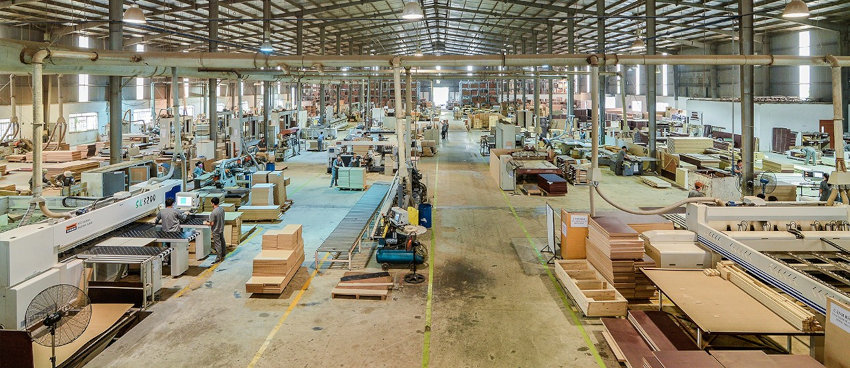 However, with the ongoing rise in the number of ex-pats venturing in Vietnam, there is beaming hope that skilled workers and managers will soon fill the gap and take Vietnam's furniture industry to the top of the list of global manufacturers. It is no surprise that Vietnam will topple China if the US-China trade wars are something to go by and the rising demand for Vietnam's furniture from US consumers. In the next video, I will be embarking on a sourcing mission to visit a new small-scale furniture factory. You will get some insights about their operations, including their production line, quality control measures. You will see some of the factory's strengths and limitations and whether this kind of company could be a suitable source for furniture products for your business. Based on the information provided, here are some potential key takeaways from the video:
Furniture factory tour with an inside look into a small-scale furniture factory in Vietnam, showcasing their production process, equipment, and the workers' skills;
Furniture market overview so you will learn about the furniture market in Vietnam, including market size, key players, and trends;
Specificities of wooden products in Vietnam so you will understand the unique characteristics of wooden products and how they differ from other materials;
Vietnam is also working around the clock to grow and expand its infrastructure to the tunes of China's planetary infrastructure built in the last 4 decades. Vietnam is partnering with many new friends from the US and the EU to transform its road networks, ports, and freight handling to global capacity. It is just a matter of time for Vietnam to take over the entire furniture manufacturing and exportation industry and make a name for itself on a global scale. Regardless, Vietnam is already a Wild West Frontier for the US, sourcing for its rich and high-end furniture. That's why, in Vietnam, it's always a good morning.' Because Vietnam has come out of the woodwork, fully-fledged, and its investors are pushing at an open door with gusto! To get in touch with factories in Vietnam, you can attend trade fairs, manufacturing events or hire sourcing agents to find wholesalers or manufacturers to work with. You will be able to get some detail if your product idea can be done in Vietnam and get a price quotation. Once you have defined your specifications, MOQ (how many products you want to manufacture), get in touch with trading companies or drop us a message. Our sourcing agents can assist you in finding a supplier or factory to work with. We also organize factory tours with partners we have worked with in the past to ensure our customers competitive prices, guarantees and hasslefree support so you can penetrate the manufacturing Vietnamese market smoothly.
IV. Liên hệ để được tư vấn làm tủ bếp trọn gói.
nguôn: https://movetoasia.com/en/vietnam/sourcing-manufacturing/furniture/
Tin tức liên quan